Biscuit pendant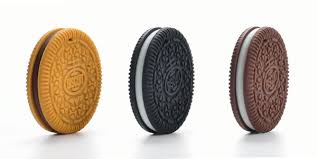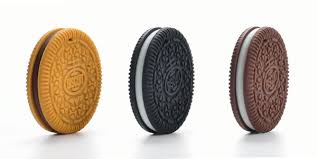 Biscuit pendant
I
tem details
Chewy biscuit pendants are made of firm, flexible silicone. Biscuit pendants measure 50mm across, roughly 11mm thick and come in four different colours:
Black & white
Brown & white
Pink & white
Yellow & brown
Item Details
Biscuit pendants can be ordered on a plain black cord, a lanyard of your choice, or a clip-on lanyard.*
*Please note, due to the size of the hole on the biscuit pendants, these will be attached to a clip-on lanyard by way of a loop on loop, as a KAM clip will not fit through the hole!

Neck lanyards and cords all come with a breakaway clasp as standard for safety. Cords come in one long length which can be easily cut to the correct length upon receipt by simply pushing the knot out of either of the two halves of the clasp, tying a knot in a new place and cutting off the excess cord.
Clip-on items
As standard, Clip-on's are made with a snap fastener so the chewy items can be removed for easy washing. I made these as an alternative for those who are uncomfortable wearing necklaces or bracelets; these are also ideal for those with limited use of their hands and/or arms.
The black clip is made entirely of plastic and is easy to quickly clip on or unclip from clothing. The item can be clipped to any part of the clothing, such as on the shoulder, to allow the individual to reach the item with their mouth without assistance.
Safety information (necklaces)
This item is not suitable for heavy biting, it is designed for mouthing, sucking or light chewing

Only suitable for children aged 3+ (strangulation hazard). For children below this age, consider ordering this item as a Clip-on Oojamabob?

The lanyard/cord clip is not suitable for chewing, if you feel it is likely the clip will be chewed, the item will not be suitable

Please ensure use of the Oojamabob is under adult supervision at all times

THIS ITEM MUST NOT BE WORN WHILST SLEEPING
Care information
Please wash thoroughly before use

Ensure the item is regularly washed

Please inspect regularly for signs of wear and tear and remove from use if the item begins to show damage
Durability
Although the pendants are fairly durable, they are by no means indestructible. Pendants will show signs of wear and tear eventually and may need replacing in time. Some may find that their pendant lasts for many many months without needing to be replaced and others may become damaged very quickly.
This is entirely dependant on the intensity and frequency of the individual's chewing behaviours and unfortunately it is not possible to guarantee the length of time any individual pendant will last.
If you are unsure which pendant will be suitable for your needs, please do contact me and I will help you to make a selection, as some are stronger than others. Please understand this is not an exact science and sometimes it may just be a matter of trial and error to find the right chew!
Fastening of necklace chews
As standard, all chewy pendants are attached to the neck lanyard or cord by way of a loop-on-loop to allow easy removal for washing.
If you are concerned the pendant may be removed by the wearer, you may choose to have the pendant attached by one of the following options*:
Sewn in place

Use of a snap button fastener

To thread the lanyard or cord through the hole of the pendant

To have the pendant attached by way of a double loop-on-loop (much more difficult to remove)
Feedback I have received so far is wearers may remove the pendant during the first few days whilst fiddling with and getting to know the new item, but after several days stop removing the pendant and focus on chewing/mouthing it.
*If you would like the pendant attached in a different way, please state this on checkout or alternatively you can contact me to discuss the best option.